RM85BT Auto Ride On Floor Scrubber
RM85BT Auto Ride On Floor Scrubber
Floor Scrubber Machine RM85BT
3.Two brushes floor scrubber
Large area Factory Warehouse Ride-on Floor scrubber dryer R110BT85
Ride on auto scrubber dryer is with extremely new compact design,flexible and easy operation. Based on practice,it is equal to 2 units big type walked behind scrubber driers.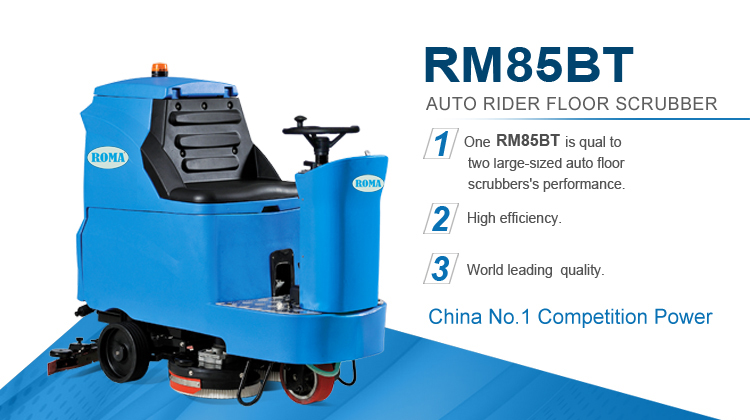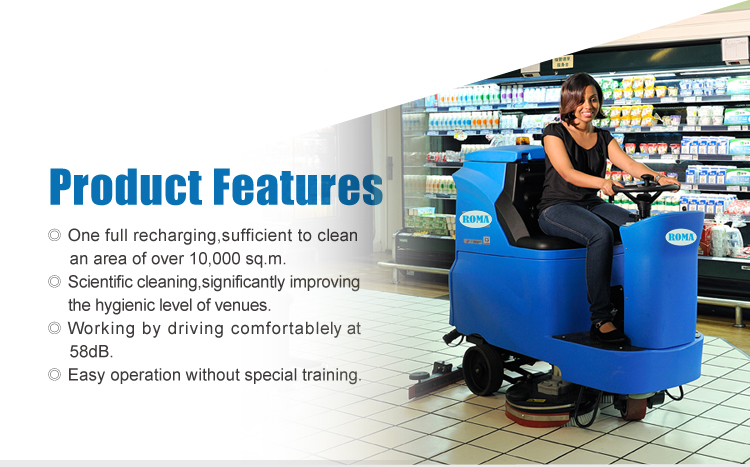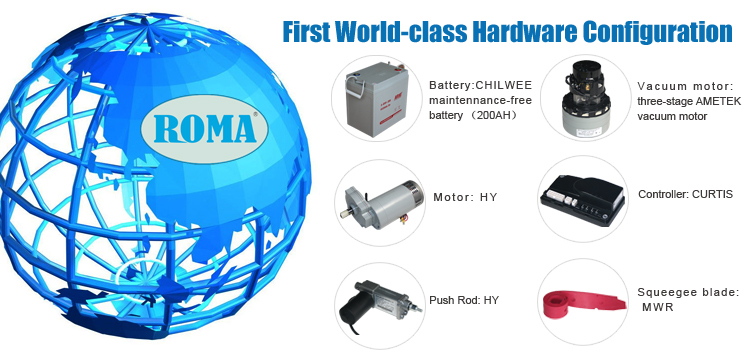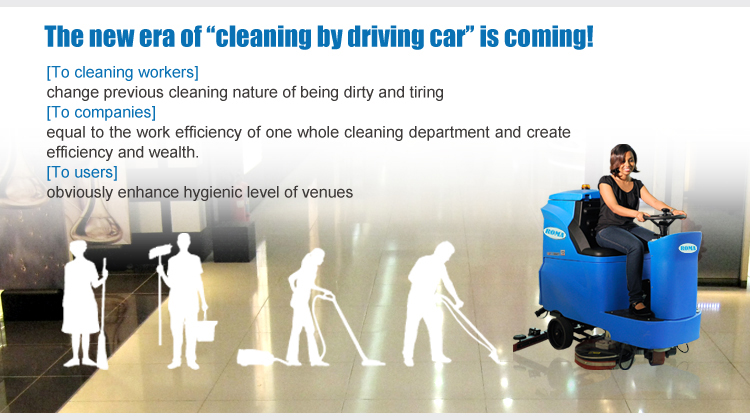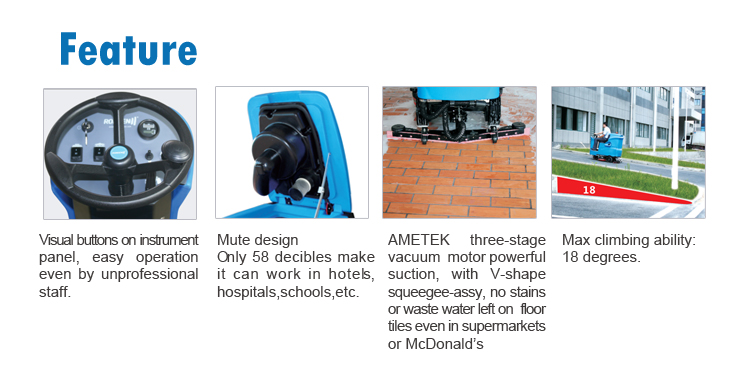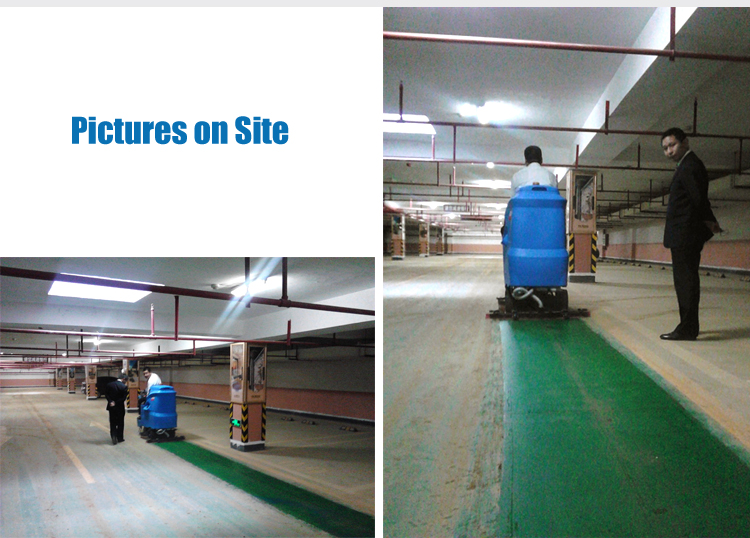 It is suitable for large commercial, inudstrial or services establishments: supermarket, airport, warehouse, parking place, hospital, sports centre, food products factory ect.
A. Float brush type: unique brush pressure auto adjustment system.
B. Compact design: Ultra compact body design, even in small of difficult to access areas you can easily work.
C. Low noise: low noise design patterns, even during the day cleaning noise sensitive areas have no need to worry about.
2.Commercial store, shopping mall,supermarket
3.Airport, railway station, metro station, paking place
4.Hotel, holiday village hospital,school, office building
5.Exhibition hall, sports ground, theatre, government agency
Technical specification:











Scrubber conjugated Seating driving ROMA

ROMA scrubber complex is designed and goods transport combining both features and suction scrubber water (dirty) together. Suitable for factories, hospitals, commercial centers ...
----------------------------------------------------

Motor power steering: 400W

Hydrophilic bar length: 1010 mm

Brush diameter: 700 mm (02 brushes)

Power of motor rub: 1000W * 2 (02 motor)

Motor power suction: 1000W (03 biplane)

Brush speed: 148rpm / min

Work efficiency: 4700M2 / h

Weight: 310 kg (excluding Accquy)

Size: 1230 × 820 × 1200mm

Parts: scrubber brush, pad mounted wheels

- 02 per Accquy, 01 chargers
Other Products