RM75BT Auto Ride On Floor Scrubber
RM75BT Auto Ride On Floor Scrubber
1.Battery type floor scrubber
Ride-on Dual brushes Battery Automatic Floor scrubber dryer RM75BT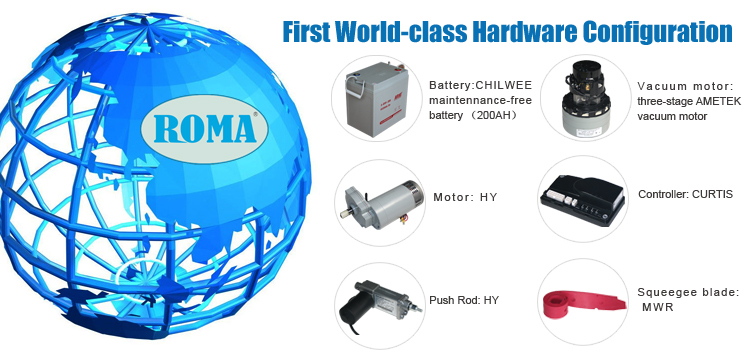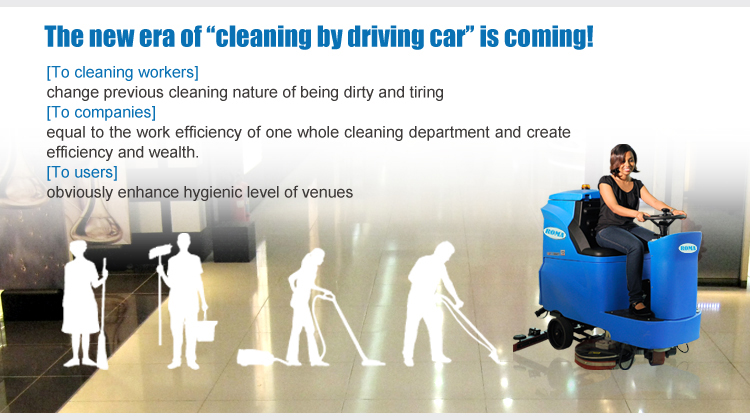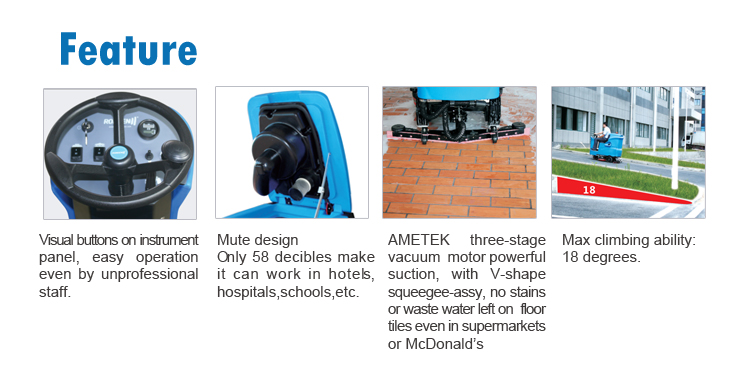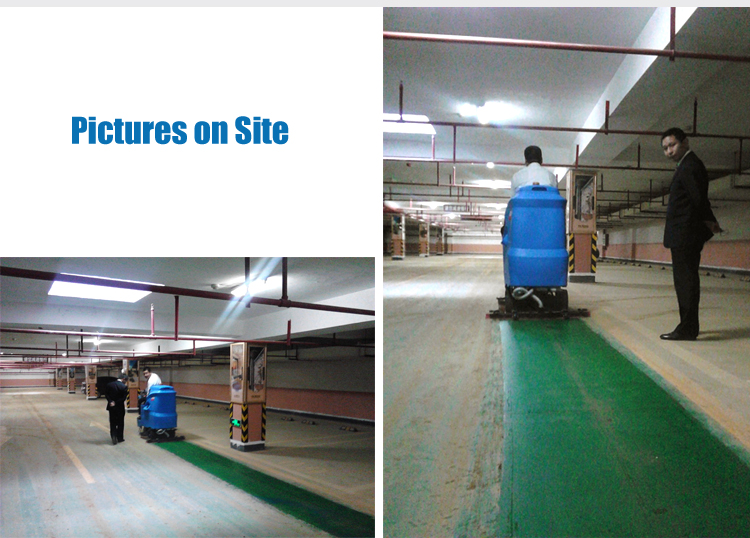 Ride on ,Battery ,Automatic Scrubber dryer R110BT70 are specially designed to deliver maximum cleaning performance on great-sized areas and meet the need of broad ground and floor, such as commercial areas, industry areas and service centers. Its compact design and simple operation can make the user operate in convenient, comfortable and safety.
1. High working productivity: more than 200% compared with walked behind type scrubber dryer.
2. Small tactical diameter can make the machine go through the narrow passageway.
3. It can go through 90cm width door smoothly.
Technical Parameter:













Scrubber conjugated Seating driving ROMA

ROMA scrubber complex is designed and goods transport combining both features and suction scrubber water (dirty) together. Suitable for factories, hospitals, commercial centers ...

----------------------------------------------------




Motor power steering: 400W

Hydrophilic bar length: 815 mm

Brush diameter: 560 mm (01 brushes)

Power of motor rub: 1000W (01 motor)

Motor power suction: 1000W (03 biplane)

Brush speed: 148rpm / min

Work efficiency: 4000m2 / h

Weight: 210 kg (excluding Accquy)

Size: 1200 × 820 × 1050mm

Parts: scrubber brush, pad mounted wheels

- 02 per Accquy, 01 chargers
Other Products